Peculiar Spice Sweet & Tangy Meatball Seasoning & Glaze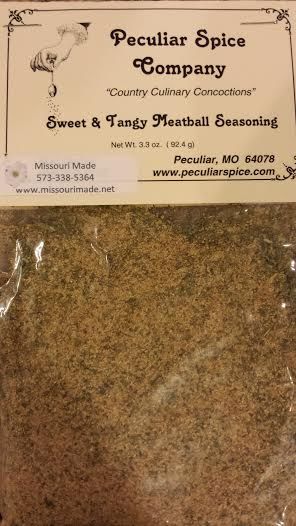 Peculiar Spice Sweet & Tangy Meatball Seasoning & Glaze
Just add Seasoning/Glaze Mix to ground beef and applesause, and you have got yourself a meatball, meatloaf, or hamburger patty that won't fall apart. Along with the Glaze, that doesn't get watery, will stay thick thru hours of being in a chaffing dish. One package of Glaze Mix seasons 5 lbs. of ground beef, or makes 2 qts. of Glaze.
To complete this dish you will need:
2 tbs. Glaze Mix
2 1/2 lbs ground beef
1 cup applesause
Peculiar, Mo.