Peculiar Spice Smokehouse Beans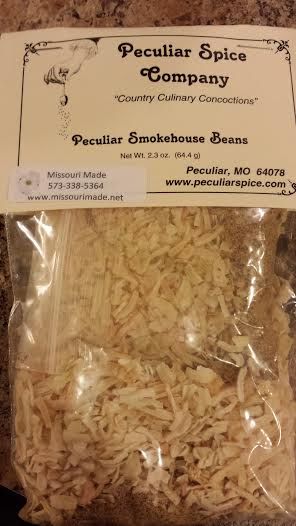 Peculiar Spice Smokehouse Beans
Baked beans made with our seasoning are talked about far and wide. Peculiar Baked Beans are sweet, smoky, and have a hint of heat. Our mix is sure to become a pantry staple as well as a unique and fun gift! Makes 2 two-quart batches.

To complete this dish you will need:
Three 15 oz. cans pork & beans.
1-1/2 cup brown sugar.
2 Tbsp. vinegar
1 cup ketchup
1 packet seasoning mix.
Complete directions on each packet.
Peculiar, Mo.