Peculiar Spice Orange Dreamsicle Cheesecake Mix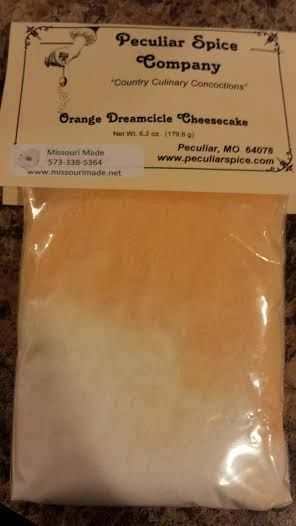 Peculiar Spice Orange Dreamsicle Cheesecake Mix
A creamy orange and vanilla cheesecake that tastes like you've had a visit from the ice cream man. Just add milk and cream cheese to our mix and pour into a pie shell. Also makes a wonderful dip for cookies or fruit.

To complete this dish you will need:
2 packages (8 oz. each) cream cheese.
3/4 cup milk.
1 graham cracker pie shell.
Complete directions on each packet.
Peculiar, Mo.