Peculiar Spice Mexican Fiesta Soup Mix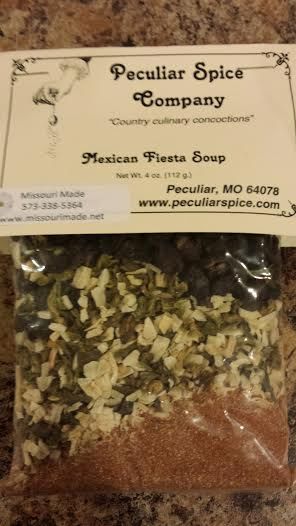 Peculiar Spice Mexican Fiesta Soup Mix
South of the border flavors dance together in one pot for an easy, hearty fiesta soup. Combine our mix with ground beef, tomatoes and corn. Take a 30 minute siesta then enjoy. Makes 6 two cup servings.

To complete this dish you will need:
1-1/2 pounds ground beef.
28 oz. can crushed tomatoes.
2 cans corn (15 oz. each).
Complete directions on each packet.
Peculiar, Mo.