Peculiar Spice Hawaiian Chicken Salad/Cheeseball Mix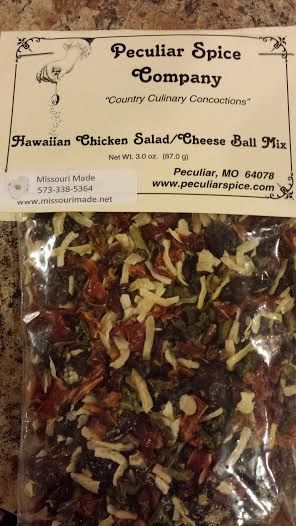 Peculiar Spice Hawaiian Chicken Salad/Cheeseball Mix
This mix can be used to make chicken salad or a cheeseball. Simply add cream cheese and pineapple to our mix for a delicious cheese ball that is sweet, savory and full of flavor. A long standing holiday and pot luck favorite!

To complete this dish you will need:
2 packages (8 oz. each) cream cheese.
20 oz. can crushed pineapple.
Complete directions on each packet.
Peculiar, Mo.