Peculiar Spice Green Olive Cheeseball Mix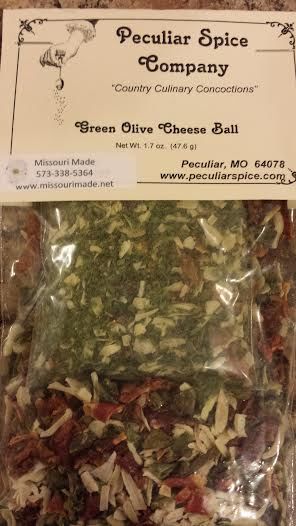 Peculiar Spice Green Olive Cheeseball Mix
A great blend of dried vegetables and spices, all you add is cream cheese, chopped green olives, plus a little olive juice, and you have great a cheese ball. Or use it as a spread for crackers, bagels, or sandwich spread.
To complete this dish you will need:
Two 8oz. block Cream Cheese
10-15 chopped green olives
Two tbs. olive juice
Peculiar, Mo.