Peculiar Spice Grandma's Pickled Beet Spice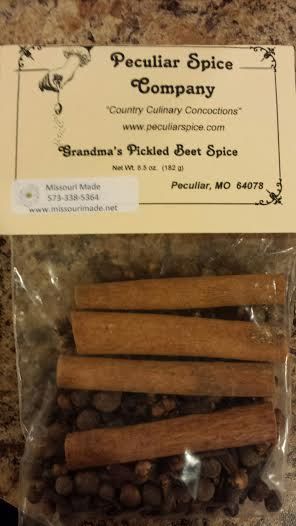 Peculiar Spice Grandma's Pickled Beet Spice
Our Great Grandma's pickled beets were to die for! (if you like beets). We think our spice & recipe comes as close as you can get to Grandma Bess's.

For each batch use:
3 cans beets (any cut).
2/3 cup sugar.
1 cup white vinegar.
1/2 cup water.
1 tsp salt.
Complete directions on packet. Makes 4 quarts.
Peculiar, Mo.