Peculiar Spice Country Cole Slaw Mix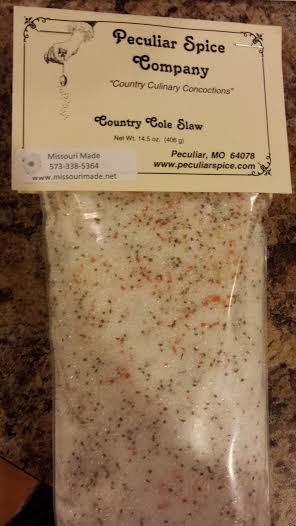 Peculiar Spice Country Cole Slaw Mix
Creamy coleslaw without the effort. Use pre-shredded cabbage, our mix, a little vinegar and mayonnaise to create old-time flavor in 5 minutes or less. Makes 2 nice sized batches.

To complete this dish you will need:
2 packages (1 lb. each) cole slaw mix or 1 head cabbage shredded.
1-1/4 cups Miracle Whip.
2 tablespoons white vinegar.
1 cup Country Cole Slaw seasoning mix.
Complete directions on each packet.
Peculiar, Mo.