Peculiar Spice Chicken Enchilada Soup Mix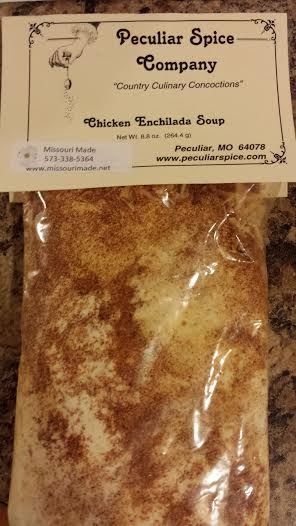 Peculiar Spice Chicken Enchilada Soup Mix
Your taste buds won't believe it. Enchiladas in a pot! Simply prepared with a few added ingredients. Your family will rave and company will want the recipe. Warning: Many soup addictions have occurred after eating this soup. Be prepared to order more. Makes 7 two cup servings.

To complete this dish you will need:
2-3 cups cooked chicken, chopped.
One 8 oz. can tomato sauce.
16 oz. Velveeta cheese.
8 cups water.
Complete directions on each packet.
Peculiar, Mo.