Peculiar Spice Cheesy Chicken Soup Mix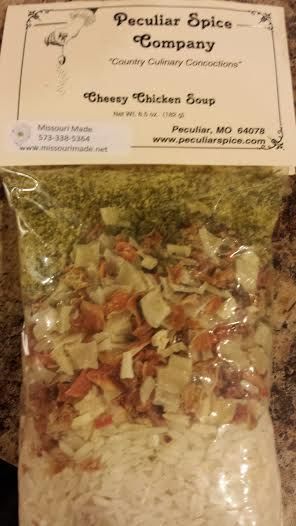 Peculiar Spice Cheesy Chicken Soup Mix
Just add cheese and cooked chicken for the creamiest, cheesiest, chicken soup you've ever had. A favorite with the pickiest of kids as well as discriminating palates. Try it once and you'll be hooked. Makes 7 two cup servings.

To complete this dish you will need:
2 cups cooked chicken.
16 oz. Velveeta cheese.
Complete directions on each packet.
Peculiar, Mo.