Peculiar Spice Black Bean Salsa Mix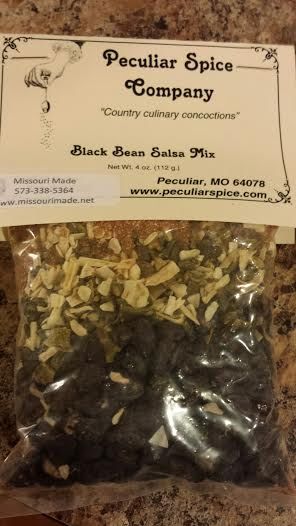 Peculiar Spice Black Bean Salsa Mix
One can of tomatoes and hot water! That's all you need to make one overflowing quart of our fabulous salsa. Divide salsa into smaller jars for a unique homemade gift. Ole!

To complete this dish you will need:
One 28 oz. can crushed tomatoes.
Complete directions on each packet.
Peculiar, Mo.