Pappy's Gourmet Sweet Red PepperJelly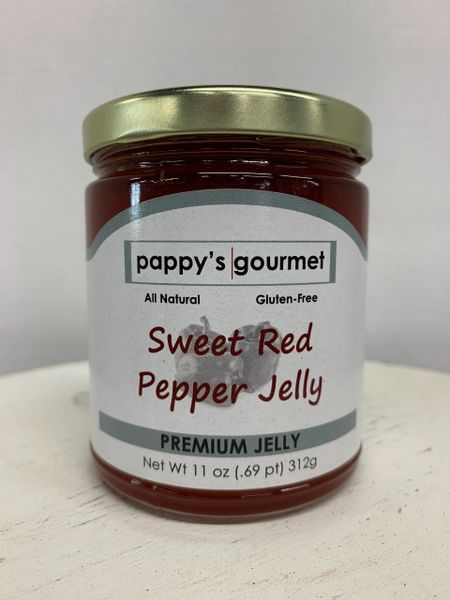 Pappy's Gourmet Sweet Red PepperJelly
This sweet red pepper jelly is made with the freshest, sweetest red bell peppers. The peppers are finely chopped and give this red pepper jelly its beautiful, bold red color, without the use of any colorings. The jelly does not have any heat, it is simply sweet.

If you need a quick appetizer while entertaining,
simply pour over cream cheese and serve with
crackers, your guests will love it!

Made with All Natural Ingredients.

Ingredients: Bell Peppers, Pure Cane
Sugar, Cider Vinegar, Fruit Pectin

11 oz.
Made in Washington, Mo.