Liz & Linda's Original Pepper Jelly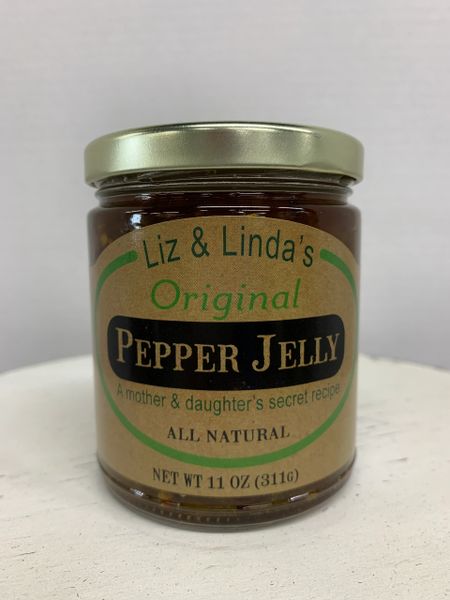 Liz & Linda's Original Pepper Jelly
The Original Pepper Jelly is what started it all! It is made with fresh green bell peppers and is that classic pepper jelly flavor. A few extra ingredients give it that "wow" factor! It's robust flavor is sure to please anyone who loves pepper jellies. You can't go wrong with this classic flavor.


Made with All Natural Ingredients.

Ingredients: Sugar, Vinegar, Green Bell Peppers, Pectin, Crushed Red Peppers

11 oz.
Made in Washington, Mo.