Giddy-Up Soy Wax Melts 6-pack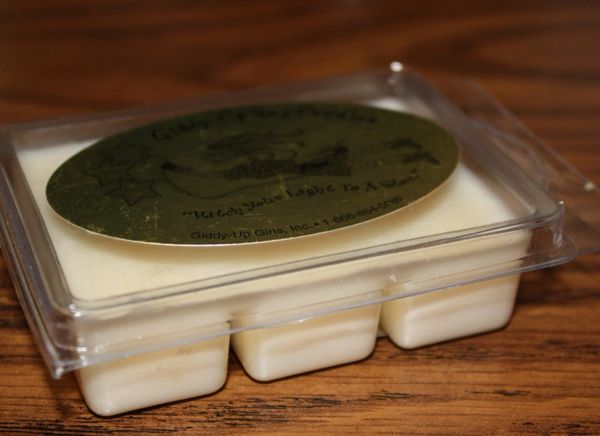 Giddy-Up Soy Wax Melts 6-pack
Giddy-Up Soy Candles are made with 100% soybean wax which is cleaner burning than petroelum based paraffin wax and is non-toxic. Soy is the Healthier Choice! And it won't leave black soot on your walls.
Made with quality botanical oil frangrances, Giddy-Up Soy Candles will continue to smell great until the candle has burned completely! Only 100% cotton wicks are used.
Soy wax is biodegradable - wax spills can be cleaned up with soap and hot water - and the glass container can be recycled. Support American Farmers by purchasing Giddy-up Soy Candles!
Use these wax melts in any candle warmer. Choose your favorite scent from the drop-down box above.
Westphalia, Mo.