"Classic Missourian" Gift Basket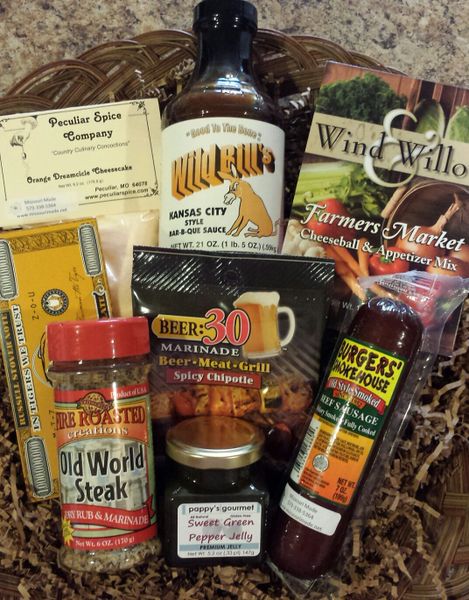 "Classic Missourian" Gift Basket
The "Classic Missourian" Gift Basket is a great assortment of fine foods representing the great state of Missouri.
This gift basket includes:
Wild Bill's BBQ Sauce
Burger's Smokehouse Sausage Chub
Pappy's Gourmet Pepper Jelly
Wind & Willow Cheeseball Mix
Old World Spice Seasoning
Missouri-shaped Chocolate Candy or Assorted Candy
Peculiar Spice Mix
Beer:30 Meat Marinade
(Flavors may vary from picture)
Substitutions may be necessary pending availability
Gift Basket comes in a wicker basket filled with crinkle paper and will be shrink-wrapped and tied with a bow. Gift tag card optional.